Libertyville
History
The Village is an established residential community and has traditionally served as a major market and service center for central Lake County. The name of the Village was changed again when, with the creation of Lake County in 1839, Libertyville was made the county seat. The new name, "Burlington," lasted until the county seat was moved to Little Fort (now Waukegan) in 1841. At that time, the Village reclaimed the name "Libertyville."
Attractions and Events
Many people are attracted to Libertyville for many reasons. There are many local business in Libertyville. Places such as Mickey Finns Brewery, Firkin, Shakou, and Thai Noodle Cafe are just a few of the favorite local places to enjoy a fabulous meal. During the fall season, the Mainstreet Libertyville Farmer's Market is a popular event that serves the community by supporting the local producers, growers, and economy.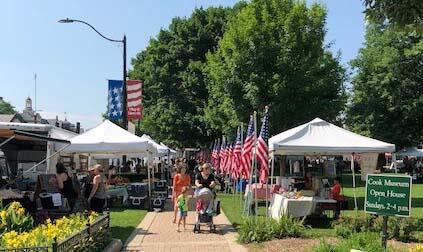 Homes In Libertyville, IL
Libertyville, IL is located in South Central Lake County situated around 30 to 40 miles away from Chicago. Libertyville consists of mainly residential communities and small business operations. The heart of downtown Libertyville is vibrant and bursting with locally owned restaurants, shops, and entertainment.
* For more Information visit https://www.libertyville.com/